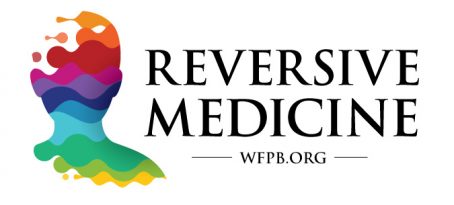 Global WFPB Community Kitchens
– Feeding and Educating Children & Families with a WFPB (whole food, plant-based), sustainable, conscious, and life-saving lifestyle –
Donate to the Community Kitchen Program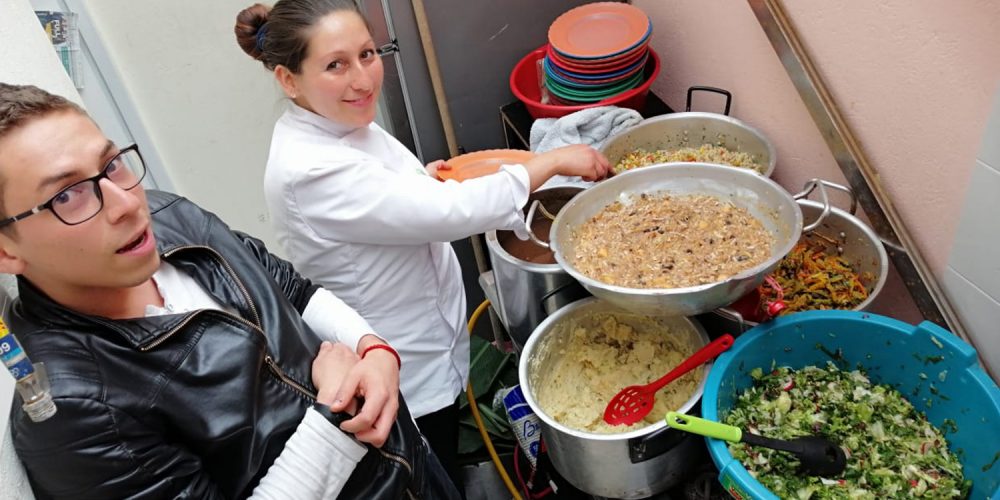 The WFPB (whole food, plant-based) Community Kitchen is an initiative of WFPB.ORG with the goal of educating, feeding, and empowering impoverished communities about the most basic and optimal way to human health and the prevention and reversal of chronic degenerative diseases around the globe through Reversive Medicine.
Establish WFPB (whole food, plant-based, sugar-free, oil-free and salt-free) nutrition as the ideal and optimal pattern for sustainable human and planetary health.
Establish a WFPB (whole food, plant-based, sugar-free, oil-free and salt-free) lifestyle as the most practical and cost-effective for humans.
Create sustainable vegetable gardens with an organic or permaculture cultivation of plant foods as an optimal local food resource for every community.
Health and Sustainability For All
Our program focuses on children and impoverished families, street dwellers, recyclers, immigrants, and other vulnerable individuals throughout communities around the world.
Our objective is to provide healthful nutrition for the most deprived and vulnerable populations and educate them about a healthful, basic, practical and economical diet as the best for prevention and reversal of chronic degenerative diseases such as cancer, cardiovascular disease, obesity, dementia, and diabetes among others.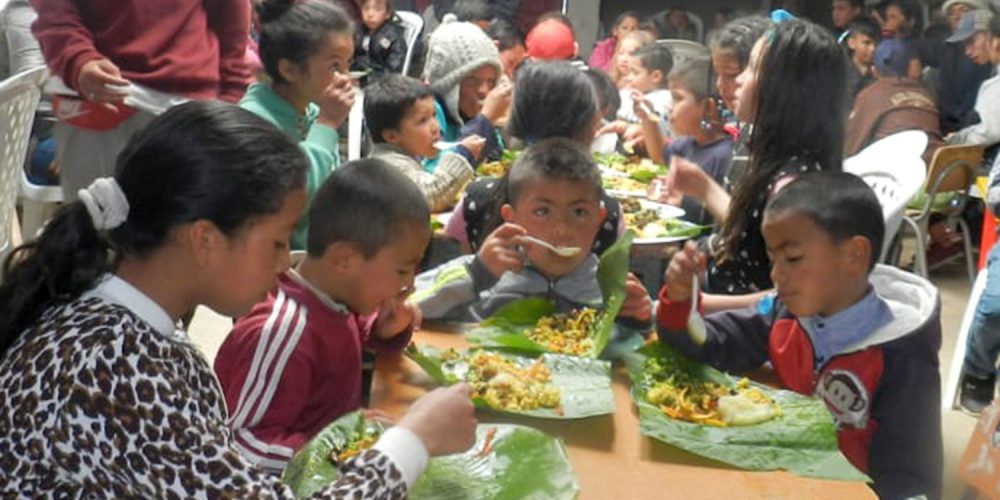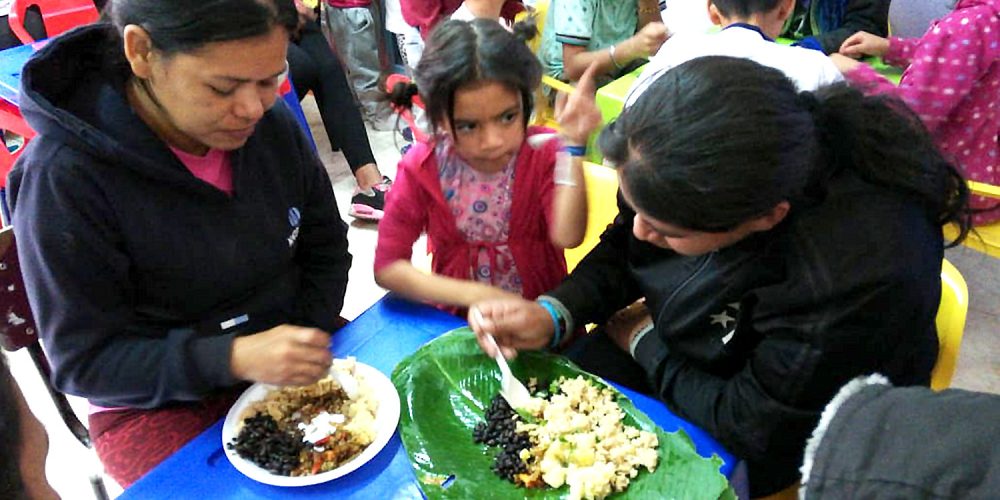 We teach the cultivation of plant-foods from meal ingredients for the creation of communal organic gardens grown on the basics of regenerative agriculture for the benefit of the local population.
We also educate communities about waste and its effects on the toxicity of the global environment, and the damaging effects of animal agriculture and animal foods in human and planetary health, planetary degeneration, including global warming, demineralization of soils, and the production of greenhouse gases.
Of the forces that will shape our future as a species, the greatest are our collective behaviors.
– Fed 500 people with a delicious and 100% WFPB (whole food, plant-based, sugar-free, oil-free, and salt-free) meal in four forgotten villages of Colombia.
– Empowered 500 children and 250 families about whole food, plant-based nutrition.
– Educated the community about the health, economic, and environmental benefits of a sustainable and conscious plant-based lifestyle.
– Gathered vegetable, fruit, and herb seeds from the meal ingredients to plant community vegetable gardens in four impoverished communities.
– Saved 550,000 gallons of water, 1,500 square feet of forest, 20,000 lbs. of grain, 500 animal lives, and 10,000 lbs. of Co2.
Our first WFPB Community Kitchen was a success thanks to our Culinary Medicine Director for Colombia, Chef Niyireth Gil, our Director of Reversive Medicine, Dr. Diana Esguerra, and the many volunteers that gave their love and time to make it possible.
Congratulations and kudos to them for their amazing
support and will to change the world!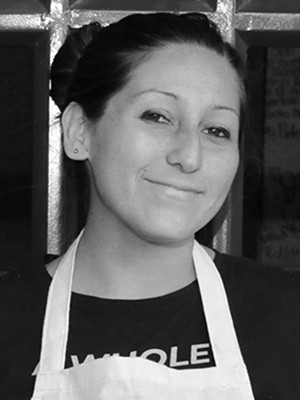 Chef Niyireth Gil
WFPB.ORG Director of
Culinary Medicine
Colombia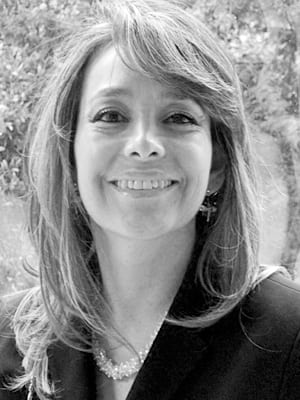 Dr. Diana Esguerra
WFPB.ORG Director of
Reversive Medicine
Colombia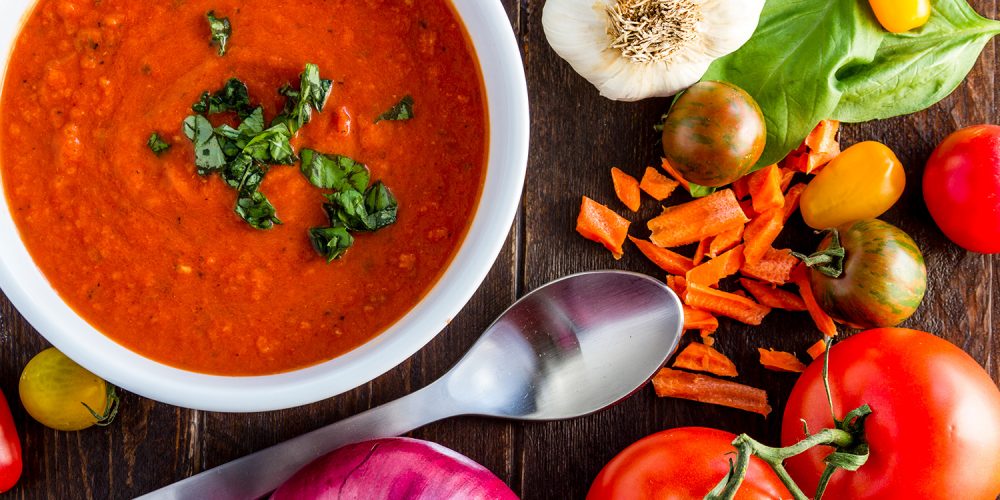 We offer a sustainable, delicious and gastronomic 100% WFPB (whole food, plant-based menu without added sugar, oil, or salt) menu. The menu has been designed applying the scientific data of optimal and ideal human nutrition that provides the three macronutrients (protein, fat, and carbohydrate) and essential micronutrients for the prevention and reversal of chronic degenerative diseases.
Reversive Medicine
Evidence based prevention and reversal of disease, whole vs. reductionist, linking neurological, endocrine and immune systems, stress reduction, meditation, and support systems.
Plant-based Nutrition
Demystifying nutrition and optimum nutrition for humans, nutrition for children and adolescents, prevention and reversal of chronic degenerative diseases.
Culinary Medicine
Education, technique, and preparation of basic food, optimum dietary recipe development, impact on the body of whole recipes, food is medicine.
Community Garden
Support the demand for non-genetically modified organic crops, grow and produce food in urban areas, composting, waste reduction and zero waste, demand for sustainable trade.
– Empowering communities on optimal human and environmental health through the education of scientific evidence – 
Requests, Sponsorship, and Volunteering
Be a leader in your city or country. Sign up to volunteer the WFPB.ORG team now. Help us organize these events in your community and let's make history together.
SPONSOR A COMMUNITY KITCHEN
Can you help us bring the WFPB Community Kitchens to every community in the world?  Donate and help us reach the $5000 challenge by September 15th, 2019.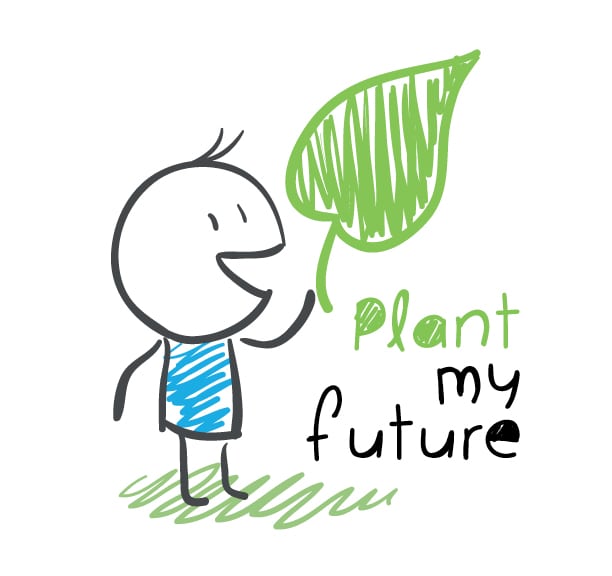 Plant My Future is children-focused educational initiative from WFPB.ORG based on Reversive Medicine.  It offers a brighter future to school youngsters by teaching them nutrition and sustainability through a variety of subjects.
Plant My Future is dedicated to improving children's health through the education of nutrition, culinary medicine, stress reduction, sustainability, renewable agriculture, waste reduction, kindness, and consciousness to improves personal (self), community (group), and planetary (global) health.
Plant My Future helps children live and learn while protecting them from preventable conditions. We create an oasis of learning for children, giving them the chance to focus on a healthier, brighter and more promising future.